Wednesday, September 6, 2023
Offering Introductory through Grand Prix plus Freestyle, Para Eq, Materiale and Young Horse classes
Compete with your peers! Adult Amateurs and Junior/Young Riders will be separated from Professionals.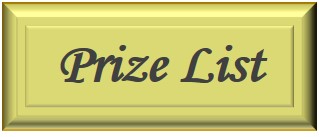 Judges
Carter Bass (S, VA)
Heather Stalker (R, FL)

Officials
Technical Delegate: Tamla Nichols (r, VA)
Show Manager: Michele Wellman
Show/Entry Secretary: Leslie Raulin
Veterinarian: South Mountain Equine (on call)
Farrier: Doug Anderson, CF (on call)
Announcer: Bill Wolfe


Last Chance at Dressage, By Chance? is now TJCTIP Approved!!!
If you own a Thoroughbred, register with TIP and you can win one of the awards listed below!
For more information about The Jockey Club Thoroughbred Incentive Program visit their website at www.tjctip.com

Awards
Ribbons through 6th
High Score Awards at Intro, Training, First, Second, Third, Fourth, PSG and FEI (Int & GP)
High Score and Reserve Awards for Adult Amateur, Junior/Young Rider and Professional
TIP High Score Awards at Intro, Training, First, Second thru Fourth, FEI and MFS
TIP Overall High Scores Award