By Chance Farm has a menagerie of resident four legged friends and family. You will surely see one or all of them during your visits to the farm. They are all friendly and love to play!
Callie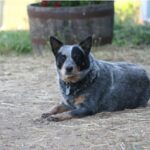 Callie is a sweetheart and loves to play. She and Sadie are the same age and grew up together on the farm. Callie is an Australian Cattle Dog or blue heeler. She is also not found far from Charlene, but if you have a ball, she can pull herself away for play time! Callie is super with people and LOVES kids.
Molson

Molson joined our family in February of 2006. Michele found him through Deborah Hoffman and fell in love. He is a cross between a German Shorthaired Pointer and English Springer Spaniel and is Michele's dog through and through. Molson loves his rocks and is obsessed with chasing the ball. He will bring you anything and everything he can to get you to play. Please don't play with rocks though! He likes to swallow them and it's definitely not a good thing.
Chance

Chance was adopted by Charlene in 2007. He is the product of an oops litter between Molson and Sophie, our farrier, Doug Anderson's dog. While it definitely wasn't a planned breeding, the resulting pups are great dogs and Chance is no exception. He is a momma's boy and never strays far from Charlene. In fact, you won't ever see him unless Charlene is around.
Miles and Otis

Miles and Otis joined the farm in 2013 not long after Hunter passed away. They are Norwegian Elkhound brothers who Charlene adopted from a family that could no longer keep them. They are good dogs and continue to learn the farm rules as each day passes.
Corey

Corey was originally adopted to be a barn cat. Somehow, he ended up at the house living with Charlene and the dogs. We think he's a Maine Coon or mix because of his size, personality and coloring. He's a super cool cat and now enjoys the easy life of living in a house with cozy bed and plenty of food. Corey is best known for stealing an entire piece of pizza off the lunch table during one of our PVDA schooling shows.
PITA

Yes, that is his name. PITA definitely lives up to his reputation! Rescued in late 2012 as a kitten, he has really grown into himself and now lives partially as a barn cat and partially as Casey's resident PITA. He can be found wrestling with Roxie and giving Casey a hard time in the barn while she's doing the horse chores. He's a cutie, but a definite PITA!
Mugsy and Clyde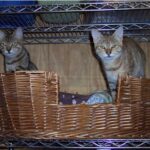 Mugsy and Clyde are brothers that came to By Chance together. They were essentially raised by dogs and as a result think they are dogs! Super cuddly and awesome barn cats, they really added to the personality of the farm. Never far from one another and usually sleeping on top of each other, they were steadfast friends and brothers. Unfortunately, we lost Clyde in 2012 very unexpectedly. He is deeply missed by everyone at the farm, especially his brother Mugsy. He will never be forgotten.
In Loving Memory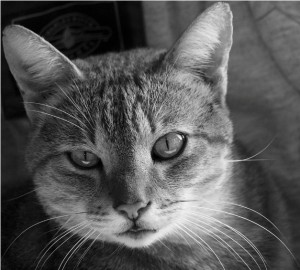 Clyde 2006 – 2012
Tabby Cat
You are truly missed

Hunter 1998 – 2013
Norwegian Elkhound
Forever the Gentleman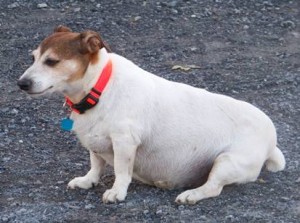 Sadie 2001 – 2014
Jack Russell Terrier
Nothing will fill the hole you left